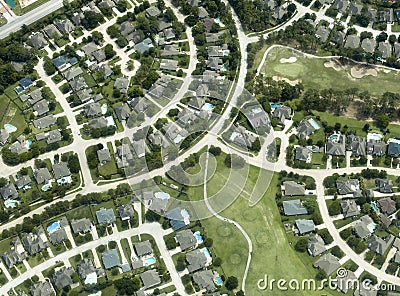 With rates still considered low and housing prices rising, many Michigan homeowners are ready to sell. However, this spring it won't be the number of bedrooms or square footage that will draw homebuyers— it's all about the neighborhood. The neighborhood not only helps your Grand Rapids homes hold their value when you're ready to sell, but it is also a major factor that will seal the deal for prospective Grand Rapids homebuyers. If you're a current homeowner and are ready to sell your Michigan home, consider your neighborhood— is it what homebuyers are looking for? The neighborhood is ultimately what will help you get into a new home this year.
What makes a great neighborhood? It can vary by homebuyers, but walkability is a priority, as well as proximity to entertainment and shopping. Looking to see if your own Grand Rapids real estate is in a great spot? Here's what to look for:
Homebuyer Wishlists
Again it will vary by homebuyer, but the best neighborhood is the one that will meet a specific buyer's wants and needs. In your Grand Rapids home search, you will likely come across properties that you love, but they maybe aren't in the school district you'd like or aren't close enough to work. It's important to keep your wish list in mind when house hunting. Every buyer is different and your ideal neighborhood will vary from the next buyer. For instance, do you want to be close to shopping, but also local parks? Keep that in mind as you shop for homes in the Grand Rapids area.
Do Your Research
Don't be afraid to ask the neighbors for their opinions on traffic, noise, and pros and cons— especially if you find a home that you are particularly interested in. Before you take that next step in the homebuying process, act like a local and do the research. When you visit with neighbors, talk to others out and about, you can often get the insider's perspective on a neighborhood. Acting like a local also includes getting a feel for the area by visiting local shops and attending open houses.
New Business
For Grand Rapids area homebuyers, one of the big selling points of a home is its proximity to shops, entertainment, and schools. When you're ready to sell your Michigan home, a great sign you're in a great neighborhood is the presence of new businesses— including restaurants and especially, coffee shops. These new locales are great indicators that the neighborhood is stable and growing as new businesses in typically do market research to determine the best spots to invest. When you're shopping for a new home, you can be looking for these new businesses and make a note of the up and coming spots.
Ready to buy a new home in Grand Rapids this spring? Contact me to help you begin your home search and find a home that meets the terms of your own homebuyer wishlist, in the best neighborhood possible. If you're in a position to sell your home this year, I can help you attract the right buyers and showcase the best aspects of your property. As your Grand Rapids area real estate expert, I am happy to help with your home search and determining the right neighborhoods, including those that have high homeownership rates.
I happily serve the areas of Grand Rapids, Kent County, Forest Hills, East Grand Rapids, Cascade, Ada, Rockford, Northview, Grandville, Kentwood, Caledonia, Walker, Cedar Springs, Sparta, Belmont, Comstock Park, Byron Center, Wyoming, Alpine, Kenowa Hills, Plainfield, Cannon, Lowell, Sand Lake, Jenison, Hudsonville, Wayland, Belmont, Alto and Kent City.
Mark Brace
Brace Homes

Realtor, ABR, CRS, GRI, SRES, e-pro, AHWD, SFR

Berkshire Hathaway HomeServices Michigan Real Estate