Great Reasons to Hire a Grand Rapids Real Estate Agent
Monday, March 03, 2014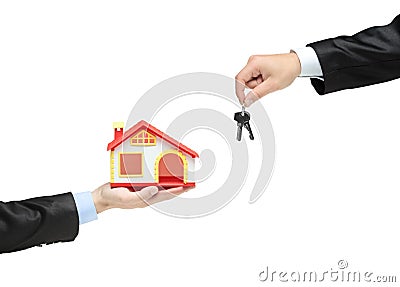 With spring right around the corner, you may be thinking about moving and buying a new home in the Grand Rapids area. Whether this is your first time buying Grand Rapids real estate or your fifth, it's important to have the best resources available to you during this time. For instance, teaming up with an experience real estate agent who knows the area and can guide you through the entire real estate process, explaining along the way. Hiring a real estate agent is one of the smartest decisions you can make during this time— just take a look at one of the many reasons below:
Paperwork Can Be Overwhelming
When you purchase a new home in the Grand Rapids area, there are a lot of documents and paperwork to look through, sign, and understand. As this is one of the biggest purchases you'll likely ever make, you want to have a professional in your corner to make sure you're making the right moves. For instance, every state has different regulations and contracts required to complete a successful real estate transaction. Especially if this is your first time buying homes in Grand Rapids, a real estate agent will be able to walk you through each stack of paperwork necessary to make your homebuyer dreams come true.
They Know the Process
A real estate agent in the Grand Rapids area knows each move you need to make to successfully purchase a new home. Did you know, according to the REALTOR Assocation, there are over 230 possible actions that need to take place during every successful real estate transaction? When you team up with a Grand Rapids Real Estate agent, they will know these steps right away, having completed successful sales in the past. You can rest assured, knowing that your home sale is in good hands and will soon result in your owning your dream home.
Negotiations Can Be Overwhelming
Like paperwork, the negotiations associated with buying a new home can be overwhelming. KCM advises, "After looking at the list of parties that you need to be prepared to negotiate with, you'll realize the value in selecting a real estate professional." As a homebuyer, you'll need to negotiate with the seller (who will want the best deal possible) and vice versa if you're a Michigan home seller in the Grand Rapids area. There are also many industry professionals you'll need to learn to correspond with during your home purchase like home inspectors, appraisers and more.
Home Values Are Changing
As you may have noticed in recent months, home values are appreciating. This is a changing factor in the local real estate market and a real estate professional will know how to approach them from both sides of the transaction. For instance, the typical agent-assisted home sale sold for $230,000 as compared to $184,000 for those who did not use a real estate agent, reported the National Association of REALTORS. As a home seller, it's important to know the pricing strategies that will work for your area ahead of time to attract the right buyers and shorten the length of time that the home will sit on the market. You also need someone who can give you an accurate assessment of what your home is worth in comparison to others in the area.
They Know the Market
There is so much more going on in the local real estate market than you may understand or notice. Your Michigan real estate agent will know all of the in's and out's of local areas and real estate in surrounding communities. You may see a lot of information on the news or on the internet, but your agent will be able to tell you how much of that can apply to you and your area. Finding an agent who is armed with all of the knowledge of a local expert will make your experience an educated one and run much smoother.
I happily serve the areas of Grand Rapids, Kent County, Forest Hills, East Grand Rapids, Cascade, Ada, Rockford, Northview, Grandville, Kentwood, Caledonia, Walker, Cedar Springs, Sparta, Belmont, Comstock Park, Byron Center, Wyoming, Alpine, Kenowa Hills, Plainfield, Cannon, Lowell, Sand Lake, Jenison, Hudsonville, Wayland, Belmont, Alto and Kent City.
Mark Brace
Realtor, ABR, GRI, SRES, e-PRO, AHWD

Prudential Preferred REALTOR®