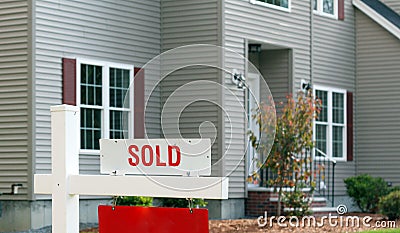 For many homebuyers in the Grand Rapids area, patience has paid off if you waited to list your home for sale until the market was just right. Now is the time to sell your homes in Grand Rapids for a number of reasons, many of which include the benefits of a seller's market. More homebuyers are flooding the real estate market looking for Grand Rapids Real Estate and as a result, confidence is soaring— for both buyers and sellers! Many home sellers have held out for this moment and you can rest assured, now is a great time to sell your Michigan home! Below you will find four reasons why this is the year to sell your home, from increasing housing prices and values to 2014 being marked as the "Year of the Big Move."
Homebuyer Demand is High
There is confidence present on both sides of the real estate fence (both buyers and sellers) and therefore, demand for homes for sale in Grand Rapids is high! According to the latest data from Realtor.com, "homes in November 2013 were selling 11% faster than they were a year prior," as reported by MarketWatch. Buyers are now serious about purchasing a home whether in the Grand Rapids area and listing your home now could be beneficial for everyone involved!
Supply is Increasing
According to MarketWatch, "some analysts say that the supply-demand imbalance that has helped create this seller's market is largely due to [investors purchasing homes and turning them into rentals]." In fact, many real estate experts projecting levels to rise even more as these investors place the homes back up for sale and more home sellers begin to gain back positive equity in their homes. Selling while the demand for Michgian homes is high and before the supply increases even more could guarantee you a great selling price on your property!
Interest Rates are Rising
This seems to be the case in nearly every real estate market across the country— so strike while rates are still low! Mortgage rates are rising, along with housing prices, jumping at significant levels and real estate experts and economists predict they will only continue to climb over the next few years. "Whether you are moving up or moving down, your housing expense will be more a year from now if a mortgage is necessary to purchase your next home," reported KCM.
It's Time for a Change
Think about the reason you want to move to a new home in Grand Rapids, Michigan and why you are ready to sell your current home. Realtor.com reports that 2014 will be known as the "Year of the Big Move," with many changing homes for varying reasons— jobs, cost of living, and switching from renting to owning. Decide whether it is worth the wait and how much it might cost you and your family if you put off selling for another month or even year. With the real estate market reapidly changing, especially with increasing interest rates, a delay can really make an impact on your future.
Are you ready for a change, ready to move to a new home in the Grand Rapids area? Now may be a great time to sell your home and may prove to be the best move for your family!
I happily serve the areas of Grand Rapids, Kent County, Forest Hills, East Grand Rapids, Cascade, Ada, Rockford, Northview, Grandville, Kentwood, Caledonia, Walker, Cedar Springs, Sparta, Belmont, Comstock Park, Byron Center, Wyoming, Alpine, Kenowa Hills, Plainfield, Cannon, Lowell, Sand Lake, Jenison, Hudsonville, Wayland, Belmont, Alto and Kent City.
Mark Brace
Realtor, ABR, GRI, SRES, e-PRO, AHWD

Prudential Preferred REALTOR®