How to Keep Your Grand Rapids Home Winter-Weather Safe
Monday, January 06, 2014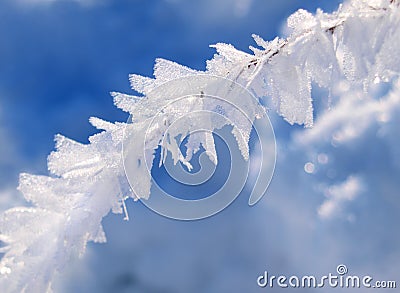 It's a new year and a new month and the Grand Rapids area is headed into the thick of January winter weather. You've probably been wondering how you can protect your Grand Rapids area homes this winter, especially from these harsh cold temperatures. The answer is yes! Whether this is your first home, as a first-time homebuyer, or you're a long-time homeowner, the following steps can help you protect your home before the winter taks a toll on the property.
Keep the Pipes Warm
Winter weather can cause a Grand Rapids homeowner to endure expensive repairs this time of year, many of which come from burst pipes. Take heed— the rest of your home may be warm, but the water in the pipes in other areas, like the attic, basement, crawl space and back of cabinets, can freeze. To keep your pipes from bursting, MSN Real Estate suggests to "wrap the pipes in the cold parts of your house in insulation, and open kitchen and bathroom cabinets to allow warm air to circulate around the pipes." You can also "let water drip slowly from the faucets to help keep the water flowing."
Protect the Outside of Your Home
If you didn't already in the fall, cleaning your gutters can help to prevent water from backing up and freezing. Take a look at the downspouts and be sure the water is being routed away from your home, disconnect your garden hoses, and use weatherstripping or caulking to seal drafty windows and doors. You should also trim any low-hanging branches outside that might freeze and snap which can damage your home or nearby power lines.
Watch the Roof
The roofs of Grand Rapids homes can become problematic during the winter season if not taken care of properly. If alot of snow accumulates, the roof can actually collapse, especially those over porches or additions. Average accumulations and dry snow will not typically have negatives affects on homes, but when heavy snow begins you can use a roof rake with a long handle to remove the snow while on the ground.
Think About a Generator
Before a big winter storm hits, consider buying a generator. While you may not have time now, it's something to keep in mind to protect Grand Rapids Real Estate for the long-haul of the winter season. " A generator can help keep your heat and power — as well as your sump pump and your fire and burglar alarms — running," stated MSN Real Estate. "It can help prevent frozen pipes and keep you a lot more comfortable, too." Winter weather can often cause power outages due to ice and wet snow, therefore an automatic standby generator can be useful. This type immediately turns on after a power outage and can even qualify you for a discount on your homeowners insurance.
Want more advice about real estate in Grand Rapids? Thinking of moving this winter? I can help you with all things Grand Rapids real estate to find a home that works for you!
I happily serve the areas of Grand Rapids, Kent County, Forest Hills, East Grand Rapids, Cascade, Ada, Rockford, Northview, Grandville, Kentwood, Caledonia, Walker, Cedar Springs, Sparta, Belmont, Comstock Park, Byron Center, Wyoming, Alpine, Kenowa Hills, Plainfield, Cannon, Lowell, Sand Lake, Jenison, Hudsonville, Wayland, Belmont, Alto and Kent City.
Mark Brace
Realtor, ABR, GRI, SRES, e-PRO, AHWD

Prudential Preferred REALTOR®