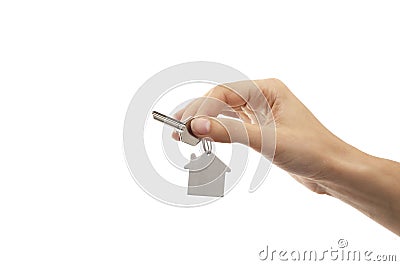 While spring may seem to be off to a sluggish start, homebuyers are growing increasingly confident in the local real estate market and eager to buy a new home. More Grand Rapids homebuyers will begin their home search this season and more sellers will decide to list their properties— for both parties, it's important to keep in mind a few real estate guidelines. So whether this is your first-time buying a home or your fifth, below are a few real estate rules (like consulting with your Grand Rapids real estate agent) to remember as you take advantage of this exciting time in the market:
Consult Your Agent
Your Michigan real estate agent is on your side, so ask your questions! This is likely the biggest purchase you will ever make and you'll want someone in your corner, an experienced professional who's done this before. I will work on your behalf and navigate the entire transaction with your best interests in mind. According to the National Association of Realtors, "nearly 90% of homebuyers use a real estate agent or broker." Think of your Grand Rapids real estate agent as your communication hub, all questions and concerns should go through them and don't be afraid to ask. With my help and experience, we can find you a home that fits your needs and at the right price.
Think Before You Offer
Making an offer on a Grand Rapids home is a big step, but don't be too quick to rush into your home purchase. Do the research and know what you can afford. It is wise to begin with a pre-approval letter, which means that a lender has vetted your credit and financial situation and is still willing to go through with the mortgage process. This letter is key; it will tell both the home seller and your agent exactly how much you can afford and show that you are serious about purchasing the home.
Earnest Money
Once you have your pre-approval letter in hand and are ready to submit an offer, you can make a deposit in your future with earnest money. You're moving along in the Grand Rapids real estate process and are ready to show the seller that you have the funds to back up the offer. It comes down to the "deposit" or earnest money you will put down on the property. When buying a home in Grand Rapids, it is customary that you put this money down to show you are serious about the purchase; it is typically 1-2% of the purchase price.
Tour the Home
You've probably found a list of homes for sale in Grand Rapids that you're interested in and are ready to move forward. One of the most important real estate rules to remember is to tour the home in person. You should tour the home to see for youself if it is a good fit for yourself and your family— there is a chance a home may just not feel like the right one. Homebuying tends to be an emotional experience and you will want to begin by placing yourself directly inside the property, not just in front of your computer screen.
I happily serve the areas of Grand Rapids, Kent County, Forest Hills, East Grand Rapids, Cascade, Ada, Rockford, Northview, Grandville, Kentwood, Caledonia, Walker, Cedar Springs, Sparta, Belmont, Comstock Park, Byron Center, Wyoming, Alpine, Kenowa Hills, Plainfield, Cannon, Lowell, Sand Lake, Jenison, Hudsonville, Wayland, Belmont, Alto and Kent City.
Mark Brace
Brace Homes

Realtor, ABR, CRS, GRI, SRES, e-pro, AHWD, SFR

Berkshire Hathaway HomeServices Michigan Real Estate