Make Your Grand Rapids Home Mortgage Move Faster
Monday, February 03, 2014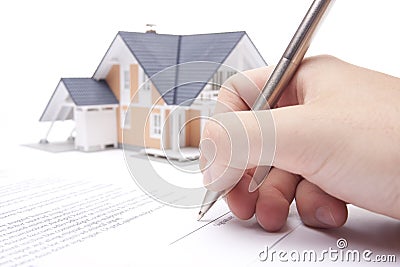 Buying a Grand Rapids home is on the minds of many this season, especially as we move further into the busy spring and summer homebuying seasons. From beginning the home search for Grand Rapids area real estate to closing the deal, one of the most important aspects of a home sale is securing the mortgage. Homebuyers have heard stories of lenders drawing out the process, but did you know there are steps you can take to move along your mortgage? You'll need patience and a handful of prepared documents— below you'll find some of the most important:
Your Credit
Good credit is a staple in buying Grand Rapids area homes and you'll need to have your credit in order for a lender to even consider you for home financing. What's more, you'll need a favorable credit report to secure a competitive rate. Credit is a major factor in determining how long your mortgage process will take— the better the credit, the more prepared you are on this front, the easier it will be to move this along. According to MSN Real Estate, "Loan applications with blatant blemishes may trigger additional scrutiny, which often means requests for additional documentation from you. That back-and-forth process can eat into the calendar."
Be Prepared
Help move the process along by having the necessary documents ready ahead of time. Throughout the process of obtaining your home loan, you'll be asked for documents and paperwork— keep up on it. If asked questions, respond as quickly as possible. You cannot move along a mortgage process if the lender is ultimately waiting on you to answer questions and provide information. Grab your tax returns, bank statements, documents from your employer and the like before you even speak to your lender. Having these ready will help the loan officer from the beginning.
No New Credit
If you're planning to purchase homes in the Grand Rapids area, do not take on any additional credit or make large purchases during this time. Big changes in your credit profile and rating can raise a red flag to lenders and halt the mortgage process. When viewing your eligibility for a home loan, the lenders want to see stability and reliability. When you make big purchase or take out new lines of credit, you're risking your chances of making the loan happen. Remember also that mortgages are a business of people, you can always "Explain to the people who help you through the process that you're buying on a tight deadline. Communicate constantly, and take responsibility (and quick action) when the ball's in your court," reported MSN Real Estate.
Find the Right Local Lender
Don't know how much home you can afford? We have a finance center available to Michigan homebuyers to learn all about loan options. There are several programs available and they all depend on your credit history. From Fixed Rate Loans, Adjustable Rate Loans, FHA and VA Loans, Rural Development Mortgages, and Local Homebuying Programs, we're explaining them all so you can make the best decision. You're bound to find one that's right for you and your home purchase— we've also put together a list of preferred local lenders to chat with about the process. When you partner with the right local lender, the mortgage process will be much smoother (and undoubtedly quicker) than those who go with a less experienced individual.
I happily serve the areas of Grand Rapids, Kent County, Forest Hills, East Grand Rapids, Cascade, Ada, Rockford, Northview, Grandville, Kentwood, Caledonia, Walker, Cedar Springs, Sparta, Belmont, Comstock Park, Byron Center, Wyoming, Alpine, Kenowa Hills, Plainfield, Cannon, Lowell, Sand Lake, Jenison, Hudsonville, Wayland, Belmont, Alto and Kent City.
Mark Brace
Realtor, ABR, GRI, SRES, e-PRO, AHWD

Prudential Preferred REALTOR®