Monday, February 17, 2014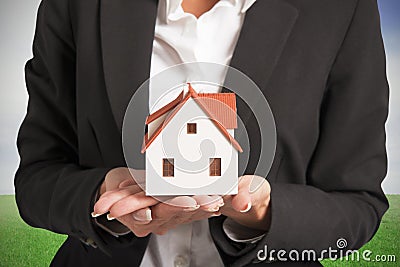 Grand Rapids area real estate is off to a strong start in the new year, with housing prices nationwide now up a significant amount as compared to last year. According to Redfin, "prices were up 14 percent in January and continued to rise sharply during the first half of the year," which lead economists to wonder if the levels were inevitably going to reach a point of unsustainability. And now in 2014, reports are showing housing prices to be up another 14.3 percent.
So, what does that mean for Grand Rapids Real Estate? Below are just a few factors currently characterizing the housing market and what homebuyers might expect to see if they are preparing to buy a home in Michigan in the near future— before the busy spring buying season hits. In fact, Redfin also reports many home sellers are preparing to wait until between March and May to list homes for sale in Grand Rapids rather than listing early. Here's why:
Low Inventory
Due to these rapidly rising prices, home sellers—while confident— are willing to wait until there are more homes to buy before listing their properties. Frustrated with the limited options in the market, home sellers are contributing to the lack of inventory in local real estate markets.
Home Sellers Game
Real estate in Grand Rapids is relatively in the hands of the home sellers. Growing confident, home sellers are feeling no pressure to list their homes early. The sellers feel they will have no trouble selling their homes no matter what time they decide to list and are willing to wait until the busy spring and summer buying seasons to anticipate more homebuyers in the market. Local real estate is now looking up for home sellers as prices rise and more homebuyers feel the push to buy before they rise even further. Home sellers also believe in the upcoming months they will see a better profit than if they listed now.
Home Prices Not Slowing
Home prices are showing no signs of slowing down— the slowing trend seen in the second half of 2013 has now reversed. "Between April and October of 2013, year-over-year price growth slowed considerably from 18.7 percent to 12.6 percent before rising once again in December (13.2 percent) and January (14.3 percent)," reported MSN Real Estate. Now that the trend has reversed, home seller confidence is rising along with rates.
Interest Rates Are Increasing
Interest rates are said to rise even further this year, so for homebuyers looking to buy, you might be encouraged to buy before the spring buying season. "The Mortgage Bankers Association, the National Association of Realtors, Freddie Mac and Fannie Mae have all projected that the 30-year mortgage interest rate will be over 5% by this time next year," reported KCM. "That is an increase of almost one full point over current rates."

Refinancing Not Necessary
Many homeowners in the Grand Rapids area may have heard the "refinance now!" advice over and over before the bubble, but now that doesn't so much hold true. If you hear somebody advise you to refinance, that might not be the case and in fact, buyers are encouraged to do the math themselves before making the move. See what a refinance will really do for you— Will it lower your payment? Will it result in a shorter loan term? Can you manage the closing costs? If you answer yes to all, then go for it. If not, rethink your decision.
Are you ready for a change, ready to move to a new home in the Grand Rapids area? Let me help you decide when to make your move and time your real estate purchase with the right season in today's real estate market!
I happily serve the areas of Grand Rapids, Kent County, Forest Hills, East Grand Rapids, Cascade, Ada, Rockford, Northview, Grandville, Kentwood, Caledonia, Walker, Cedar Springs, Sparta, Belmont, Comstock Park, Byron Center, Wyoming, Alpine, Kenowa Hills, Plainfield, Cannon, Lowell, Sand Lake, Jenison, Hudsonville, Wayland, Belmont, Alto and Kent City.
Mark Brace
Realtor, ABR, GRI, SRES, e-PRO, AHWD

Prudential Preferred REALTOR®