Monday, December 23, 2013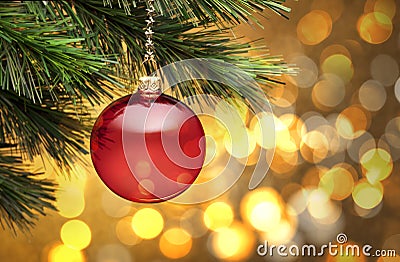 The holidays are here and many Grand Rapids homeowners are expecting guests to flood their homes with holiday cheer. You may be ready, but is your home? It's time to prep Grand Rapids area homes for the holiday with the following tips to make it easy— especially helpful if you're getting ready to sell!

Work Ahead of Time
Just like your holiday meal, work ahead of time to prep your home for guests. Make your way into those guest bedrooms and clean out the closets to open up the room. The process is the same as staging homes for sale in Grand Rapids, clean off countertops and entryways, removing any unnecessary items. For the holidays, keep these items out of sight and out of mind.
Safety
Your guests don't know your home as well as you do. Install night lights and make sure your outside lights are working so they don't trip coming to the door. Bathrooms and bedrooms should also have motion activated lights to ensure safe travels through your homes in Grand Rapids.
Take Extra Precautions
Take extra precautions to ensure that all you need for holiday cooking and hosting is up and running. For instance, what would happen if the oven decided not to heat? Or the refridgerator gave out just when more guests arrived? To be proactive, don't self-clean your oven until after the holidays and avoid putting any oils, fats, or grease down your kitchen sink. You can also stick a thermometer inside your refridgerator to be sure it is at the proper temperature, and always make sure the coils at the back are free to breathe. If it is blocked in any way, it could prevent the appliance from cooling.
Make a Good Impression
Your home's entryway will be the first thing they see, make sure it's well-equipped and clean. Give doors a new coat of paint, oil hinges to prevent squeaking, and tighten door hardware. Houselogic even suggests removing "scratches from hardwood floors, stairs, and wood railings [and placing] a small rug or welcome mat at the entrance to protect floors from mud and snow."
Sleeping Arrangements
If you have a guest room, it's helpful to install a ceiling fan/light combo to help guests control the room temperature without fiddling with the thermostat.

Ready to move this holiday season? I can help you with all things Grand Rapids Real Estate to find a home that works for you!
I happily serve the areas of Grand Rapids, Kent County, Forest Hills, East Grand Rapids, Cascade, Ada, Rockford, Northview, Grandville, Kentwood, Caledonia, Walker, Cedar Springs, Sparta, Belmont, Comstock Park, Byron Center, Wyoming, Alpine, Kenowa Hills, Plainfield, Cannon, Lowell, Sand Lake, Jenison, Hudsonville, Wayland, Belmont, Alto and Kent City.
Mark Brace
Realtor, ABR, GRI, SRES, e-PRO, AHWD

Prudential Preferred REALTOR®